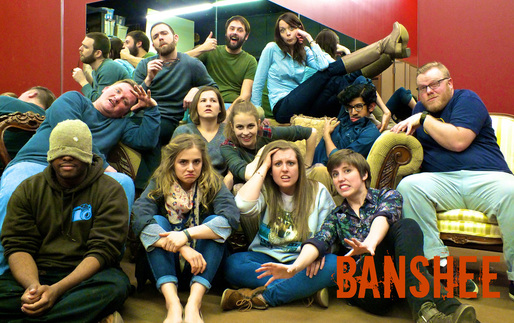 BANSHEE Improv emerged from a savage place! as holy and enchanted as e'er beneath a waning moon was haunted by woman wailing for her demon-lover! And from this chasm, with ceaseless turmoil seething, as if this earth in fast thick pants were breathing, a mighty BANSHEE momently was birthed.

BANSHEE is excited to announce that they are the new resident troupe with Atlanta Workshop Players performing once a month! They also perform around the Atlanta area at locations such as, The Brink Improv, Whole World Improv Theatre, Company, and the The Village Theatre.
For booking information please contact us at BansheeImprov@gmail.com.
---