Scott Banks? Scott's pretty good at improv. I've been in a couple of scenes with him and they're real fun. One time he played a magician and did a magic trick and I was like, "Did he just do a magic trick for real?" To this day I am not sure. Another time he fed me an improv hors d'oeuvres and could swear I tasted a light truffle oil. So yeah, Scott, he's pretty good at improv.


-Mark Kendall

---
Taylor Bennett is delighted to be a member of BANSHEE. When not preforming with them, he can be seen at the Highwire Comedy Company with house improv teams and in the Soapbox show. He was in Highwire's Improvised Disaster Movie, "The Day Before Tomorrow," and he has also been a cast member at the Village Theatre. Soon after catching the improv bug in 2012, Taylor trained at iO Chicago, UCB New York and studied sketch with Kevin McDonald from Kids In The Hall. His day job involves helping people put together documentary movies. Say "Hi" if you see him out and about in Decatur


---
Sarah Zureick-Brown is a writer and improviser who devotes most of her waking hours to creating fictional worlds. She finds this to be a useful distraction from the existential angst caused by living a single lifetime trapped inside an aging body. Sarah started improvising while still in her mom's womb, playing the role of a fetal George Carlin. She returned to improv as a full grown human in 2013 and has since then trained at Dad's Garage and Highwire Comedy Co. You can catch Sarah performing at literary events, storytelling shows, and improv comedy venues around Atlanta.


---
Jill Camper signed up for her first improv class in 2011, and quickly realized that being on stage without the pressure of memorizing lines was the place she needed to be. She's taken classes at Dad's Garage, Automatic Improv, and the Improv School of Atlanta. In February 2013, her dreams came true when she joined BANSHEE. Without Jill, we would have significantly less cardigans on our stage.

She loves traveling, exclamation points, breakfast foods, talking about the weather, daydreaming, and your face.


---
Katie Causey is an actor, improviser and educator living in Atlanta, Georgia. She started improvising at The University of Georgia with Improv Athens where she eventually Co-Lead the troupe and competed two years in a row at the National College Improv Tournament after placing first at the Regional Finals. Katie teaches improv and acting classes around Atlanta at locations such as The Alliance Theatre, Aurora Theatre, Atlanta Shakespeare Company and The Spruill Center for the Arts. She recently started watching Modern Family and thinks it's pretty funny. Katie also does stand up sometimes.
---
Ian Custar has been playing, organizing, learning, supporting, hand-stenciling shirts for, teaching, filming, and hosting improv since 2005, when he helped start Georgia College's first-ever improv troupe, The Armed Farces. He teaches literature to high school students north of Atlanta. His favorite book is Dune. He can whistle. His mastery of mathematics extends to concepts learned early in 8th grade. His favorite BANSHEE Improv moment was when, while warming up in a parking lot before a show, Mark suggested the following game: two players stand center stage and start a scene; then, a third player walks into the scene and loudly announces "WE'RE IN RUSSIA." All three players then leave the stage.


---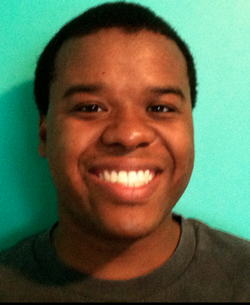 Mark Kendall has been playing with Banshee for a little bit now and is having tons of fun. He does comedy around town and hopes to see you around at the next Banshee show!


---
Justin Ledlow is from Huntsville, Alabama, which is where he started doing improv in 2011 with a group called Face2Face Improv (which ultimately became Comic Science Improv). He moved to Atlanta in the summer of 2012 and performed at Relapse Theater and studied at Village Theater. He kick started the comedy scene in Huntsville with a stand-up comedy show called the Epic Comedy Hour in the summer of 2011, which he still produces/hosts/organizes/makes posters for. When he's not telling jokes or making up stuff on stage, he works for an exhibit design company as a Graphics Production Person (official title).


---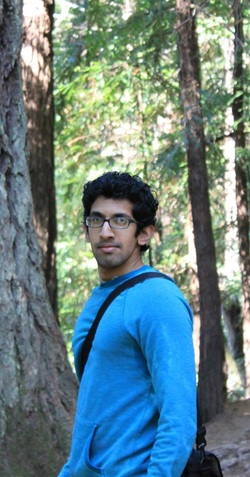 Kris Purushothaman has been doing improv since 2011, when he started taking classes with Automatic Improv. Since then, he's been performing with Shark Party, playing in Richard Kickers, and sometimes taking more improv classes at Dad's Garage. His spirit animal is a pigeon.


---
Kelly Thomas started doing improv in 2007 at ImprovBoston when she realized that her job and grad school could be stressful and improv classes were fun! After moving to Atlanta, she took classes at Dad's Garage and joined the cast of Automatic Improv, with whom she still performs. In her real life, Kelly makes music with children all day and is studying very hard so you can call her a doctor. She also likes to leave the country at any opportunity. Kelly has been to over 70 countries, though she and her aunt are the only ones counting.

Kelly is super excited to join the fun folks of BANSHEE!! She hopes that because the name is in all capitals it is actually a really long acronym and one day she will be told what it means.


---
Craig Zeiss started out doing improv as a dare to himself on his birthday; and he hasn't stopped since. He has studied under some of the most well known and respected improvisors in the country and has also trained at iO Theater in Chicago. After being a cast member in the Basement Theater for 5 years, he decided to branch out and joined with a group of talented improvisors to form Banshee. Craig's character driven style, and Harold based influence of storytelling lend an exciting tilt to Bashee shows. Craig can be seen doing stand-up comedy and (with Jay Revis) performing in his two man improv show, Revis & Zeiss, in theaters around Atlanta.
---